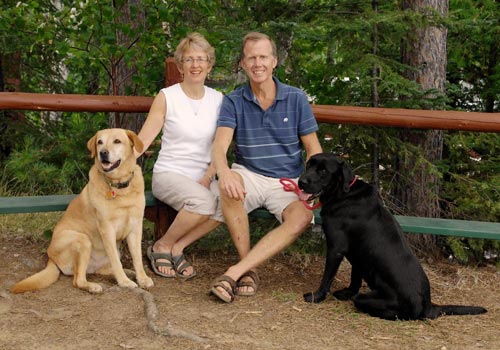 Anne Morawetz (BNSc. RN) & Don Bocking (MSW, RSW)
Camp Owners & Directors
Welcome to the Ponacka site! After 30 plus years of directing Ponacka we are thrilled to have Laura and Nick working with us!
To prospective families, we look forward to answering your questions and telling you more about Ponacka. If you wish to receive a package by mail, click http://ponacka.com/contact-us/.
As we start to prepare for 2017, our 71st season, we are already looking  forward to returning to the shores of Baptiste Lake and the sounds of boy noise and laughter!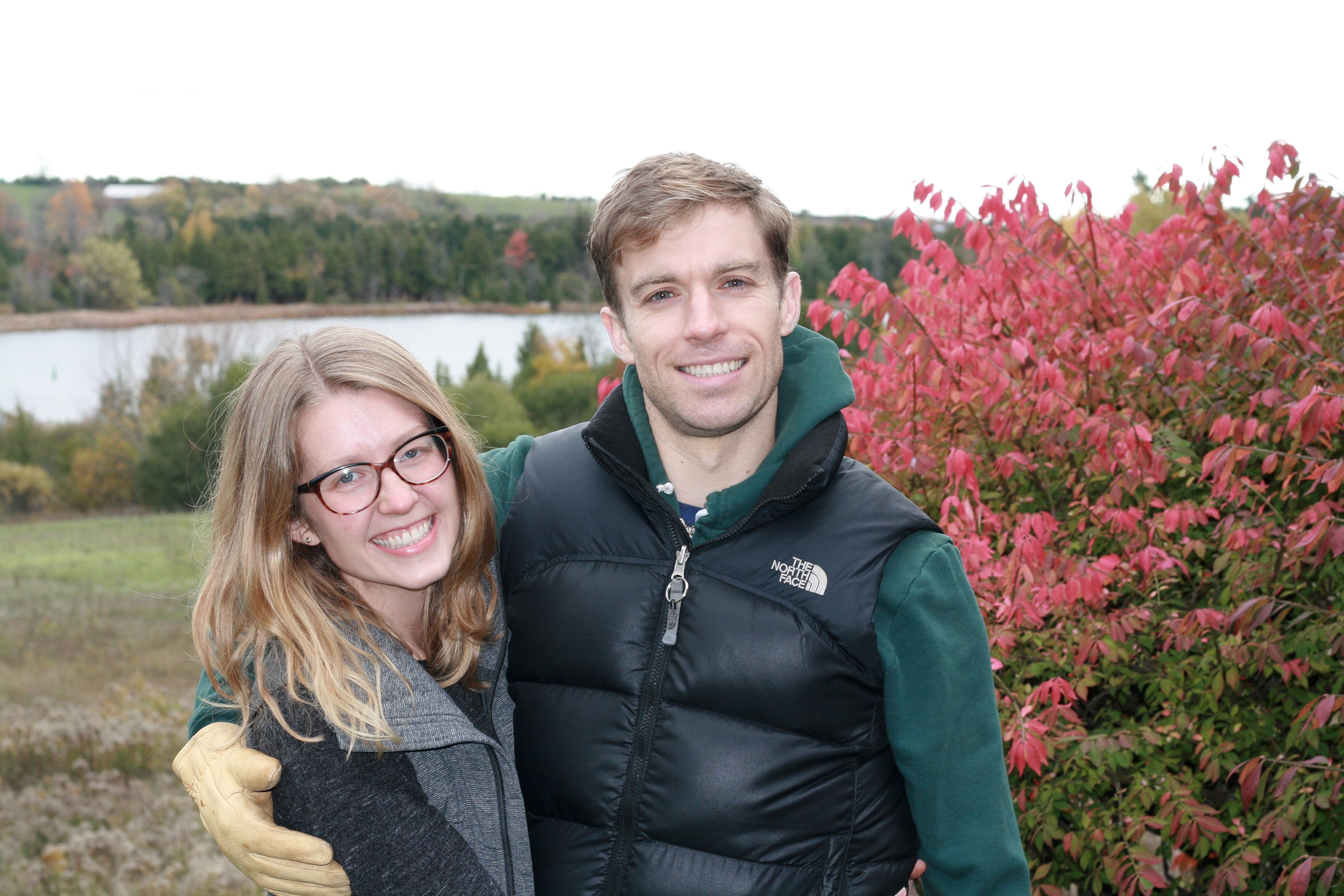 Laura Bocking (BNSc. RN) & Nick Smart (BComm. CFA)
Camp Directors
Nick and I feel so fortunate to have spent the 70th summer of Ponacka on the sunny-shores of Lake Baptiste! As the third generation of directors, we continue to learn more about what goes on behind the scenes at camp while having lot's of fun with the boys!
Our Staff
Our staff are our most valuable asset. Each counsellor grew up at camp, and many started at the age of 8. They keep the Ponacka spirit alive from generation to generation. Becoming a counsellor at Ponacka involves an intensive evaluation process – each counsellor spends one year as a CIT (Counsellor In Training), where they learn the skills needed to teach, mentor, and care for the campers. Being a counsellor at Ponacka is far more than just a summer job.
Read on to hear what our staff say about working at Ponacka: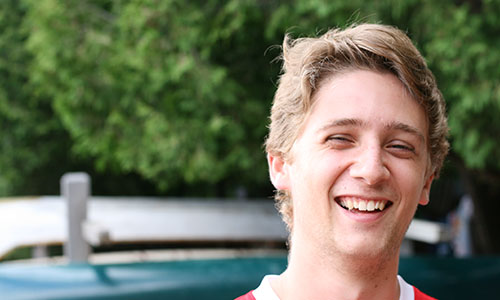 Adam Davis
2005-2017, Program Director
This is my 13th summer at Ponacka and first as Program Director. In this role I program the boys into their swimming, sailing, canoeing and riding lessons as well as schedule staff day offs and assignments. This will be my 5th year on staff, previously acting as Head of Canoeing, and I have been a counsellor for both the youngest and oldest groups of boys at camp. I am entering my 4th year of a Political Science degree at Queen's University, and I grew up in Toronto.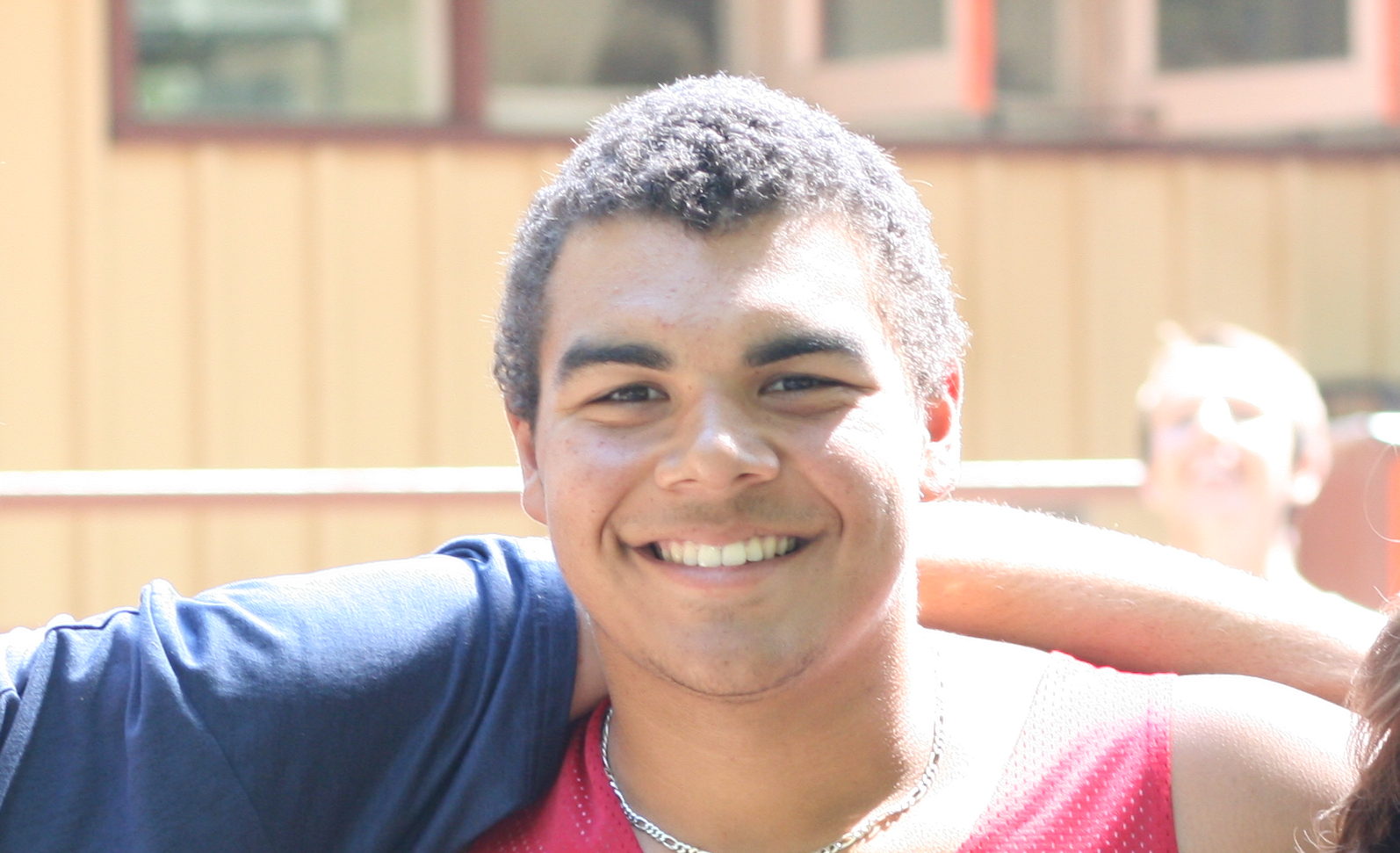 Carter Samuels
2006-2017, Head of Swimming Emeritus
This will be my 12th summer at Camp Ponacka and my 4th year on staff.  I am in charge of Water Safety for the campers and swim training for the staff. In July I will also teach swimming lessons during the day and be a cabin counsellor. During the off season I am training to become a Paramedic in Alberta.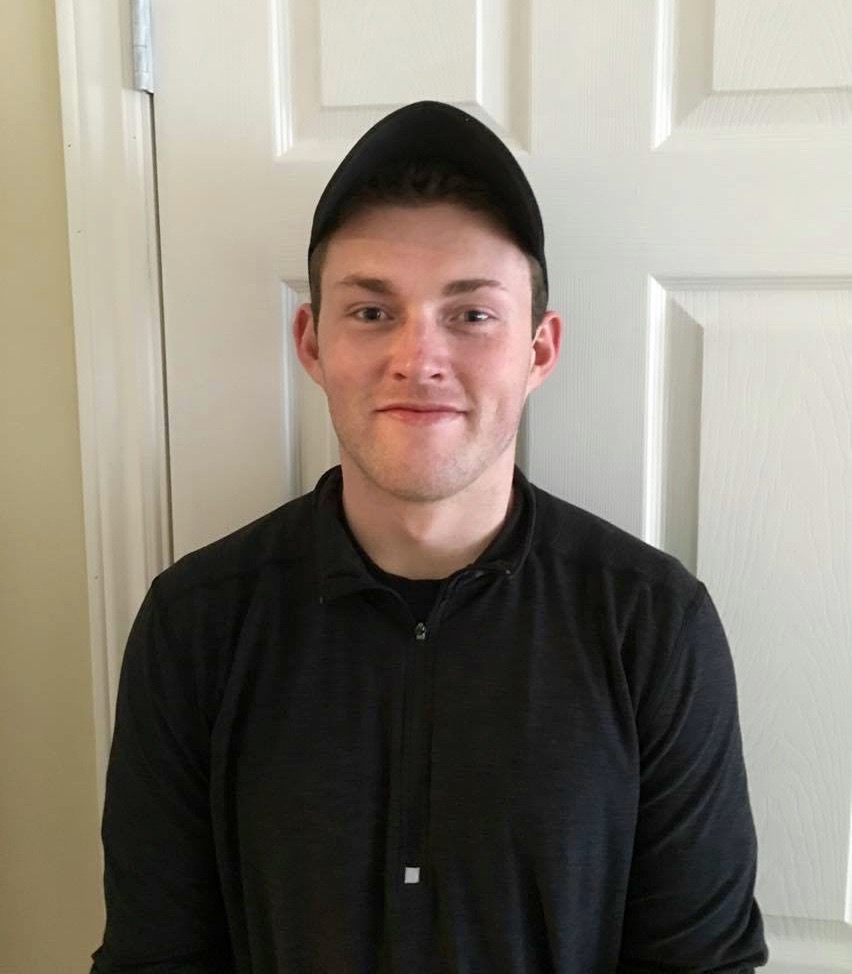 Trevor Boothe
2004-2017, CIT Director
I am in my fourth year at Dalhousie University in Halifax, NS. I have had the absolute pleasure of attending Ponacka for the past 13 summers. Starting in 2004 at the age of 8, I knew that Ponacka would always hold a special place in my heart. This upcoming summer I will be working as the counsellor in training (CIT) Director and am very excited to have the opportunity to pass on what I know to the future of Ponacka. In this position I will be helping aid the transition between camper and counsellor in a one-month training program that will assist in shaping the future of the Ponacka staff.  This will be my fifth year on staff at Ponacka and I am very excited for the upcoming summer!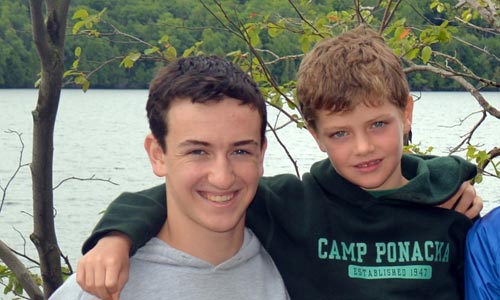 Will Rein
2007-2016, Counsellor, Canoeing, Swimming
Why do I like working at Ponacka? That's easy. All the people, the campers, the counsellors, the support staff and Don and Anne. Everyone is so friendly and so excited to be at camp, there's no place anyone would rather spend their summer, and everyone at Ponacka is proof of that!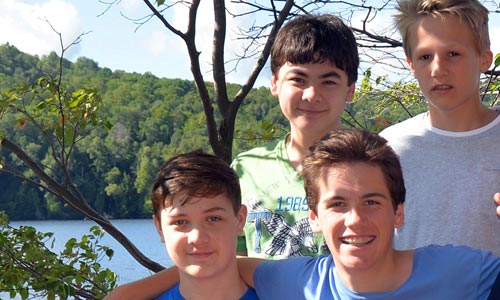 Jeremy Stairs
2009-2016, Counsellor, Bushcraft, Swimming
What keeps me coming back to Ponacka every summer – and is probably the biggest job perk – is the atmosphere. It is both exceptionally positive and really laid back. Like: "Have a great time, do your best. And breathe". It's also really goofy. I get to act ridiculous, and frequently do, and to top it all off, my goofiness is actually beneficial because it makes everything even more insane. All of this stuff would bring me back on its own, but it also serves as the perfect way to counter the stress of student life at University of Toronto.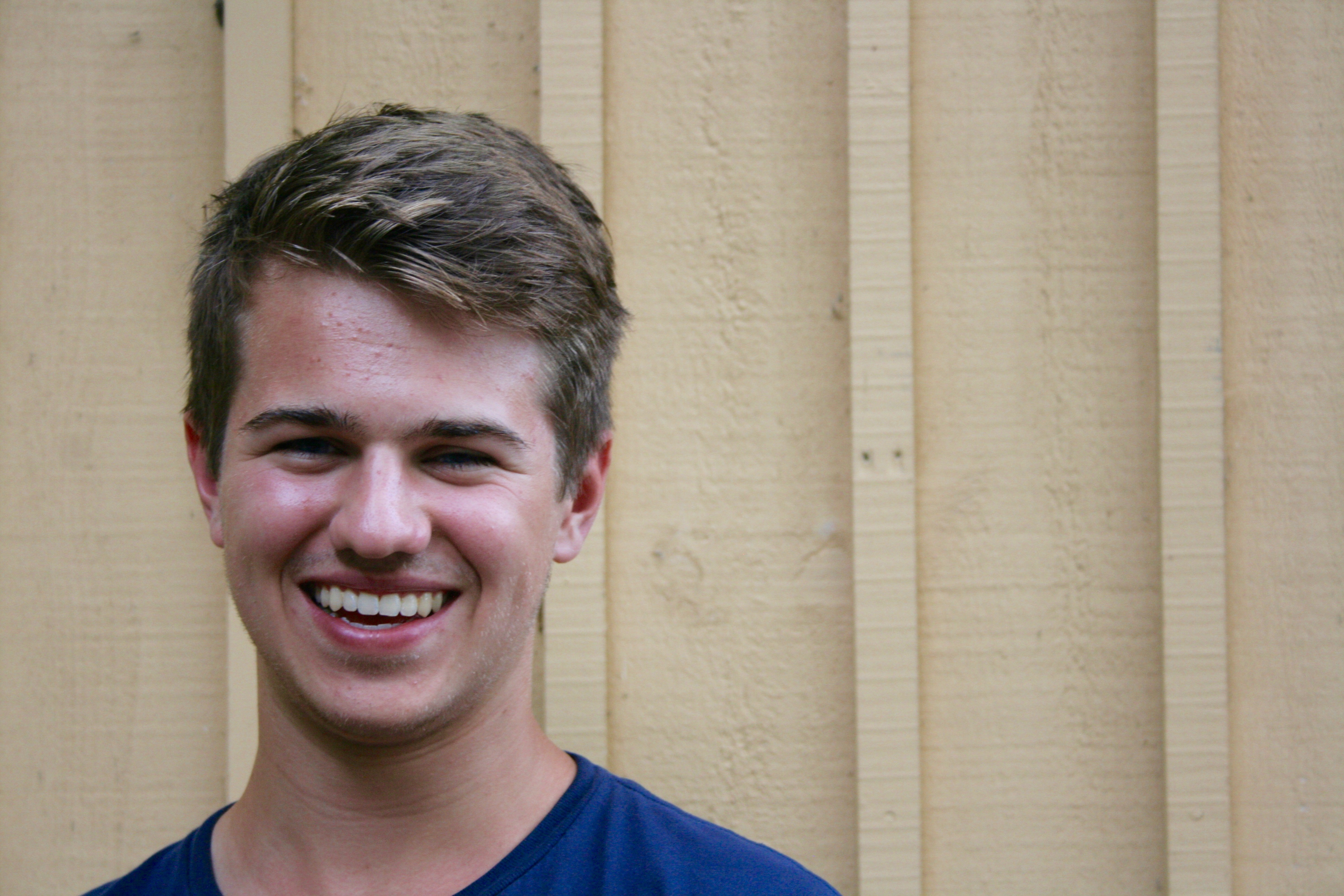 Jack Williams
2006-2017, CIT Director
This will be my 12th summer at Camp Ponacka and 4th year on staff.  In July, I have the pleasure of directing the incoming group of counselors in training (CITs), as they make the transition from camper to counsellor.  For August, I will be helping run the sailing program, as I did last summer. I keep coming back to Ponacka each year because of the environment there, that is cultivated by the directors, staff and campers.   You are safe and encouraged to express yourself, learn, push yourself and fail and keep going.  It a wonderful place to spend your summers and I am very lucky to be able to help provide that atmosphere and see the change the occurs in the boys each summer.  Outside of Camp, I am halfway through a degree in computer engineering at Queen's University.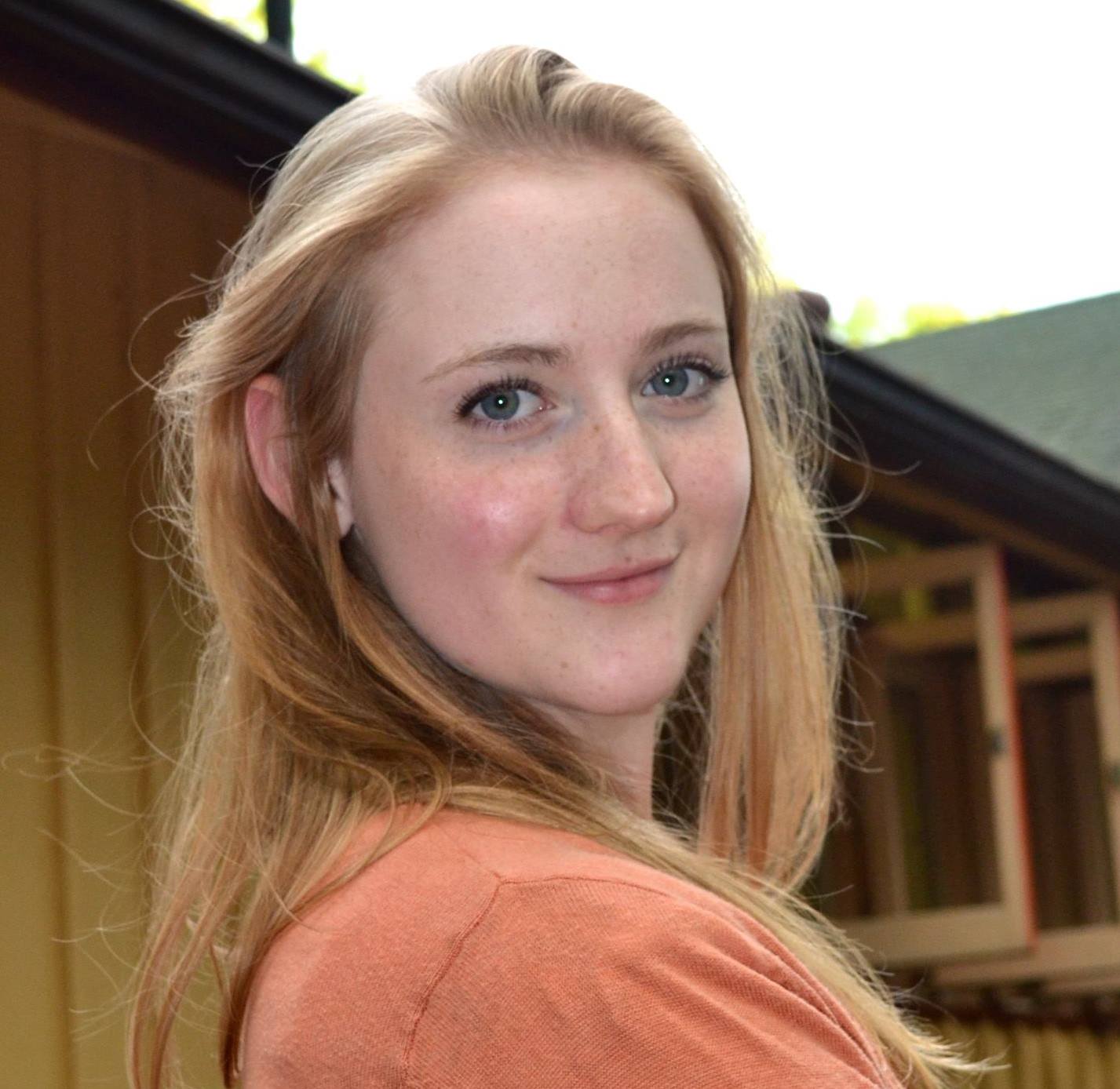 Emma Collins
2011-2017, Co-Head of Riding
This year will mark my seventh year at Camp Ponacka.  I am excited to be back again for summer 2017 as co-head of riding!  As riding staff, we teach the boys not only how to ride horses, but also the fundamental care and management horses require.  Outside of camp, I have been riding and training in dressage for 17 years.  I graduated from the University of Toronto in 2015 with a degree in Art History, and recently completed a post-graduate program in Museum Studies.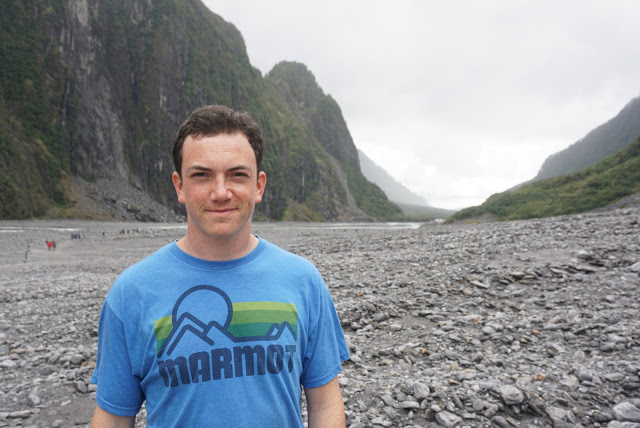 Gardiner Goodman
2003-2017, Activity Director
This summer I will be the Activity Director in my 15th year at Ponacka. I will be responsible for organizing evening programs and Sunday games as well as the camp sports leagues. I will also be in charge of Thursday cookouts where campers have an opportunity to try activities not offered during regular camp days. During my previous four years on staff I have been a counsellor of kids ages 7-12 years old and was the Head of Canoeing for one summer. Ponacka has been a significant part of my life since 2003 when I first came to camp as a 7-year-old. Each year that I have returned I have developed more as a person and made life-long friends. This is due to the strong culture present at Ponacka that begins with the dedication of the staff and ends with an unforgettable experience for all.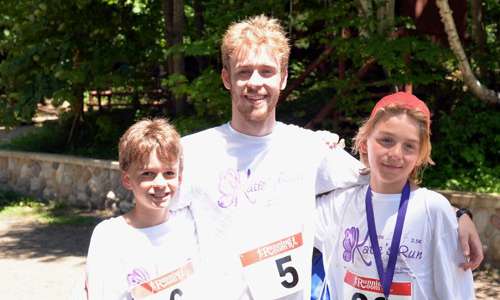 Andrew Dixon
2002-2016, Program Director Emeritus
In a traditional work place, there are often very clear roles for each member of the team. People don't tend to stray from their strictly defined role. At Camp Ponacka, we work very differently. We work as a team and are extremely adaptable. We don't shy away from taking on new roles and learning new skills even as we become senior staff. We never say "that's not my job" or "that's not my problem". Whether it's helping in the kitchen, teaching a different activity, or helping out with a group of boys that is not our own – everyone pitches in when it's needed and nobody is afraid to branch out. One benefit of this adaptability is that most people on staff get training and a feel for almost every job done at camp. This fosters a culture of understanding and appreciation for every member of the staff which provides for an even stronger, more united team. This is just one of the many reasons why I enjoy working at Camp Ponacka!