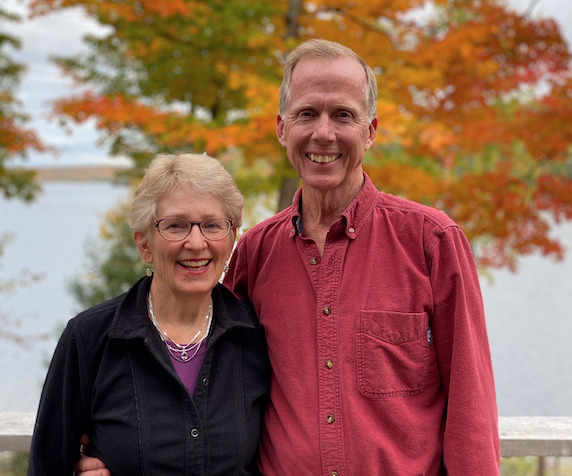 Anne Morawetz (BNSc.) & Don Bocking (MSW.)
Camp Owners & Directors
Welcome to the Ponacka site! During this very uncertain time, we are 100% certain that camp in 2021 will be very special.  Having deeply missed the comradery, laughter and joy that being together brings, we are counting the days until the staff and campers arrive next June.
The essence of Ponacka will always include a caring and supportive community, the pleasure of swimming in the  sparkling waters of Lake Baptiste, living and playing in the forest, reuniting with friends and making new ones.
We all need camp and we are working hard to make sure that 2021 is an unforgettable summer!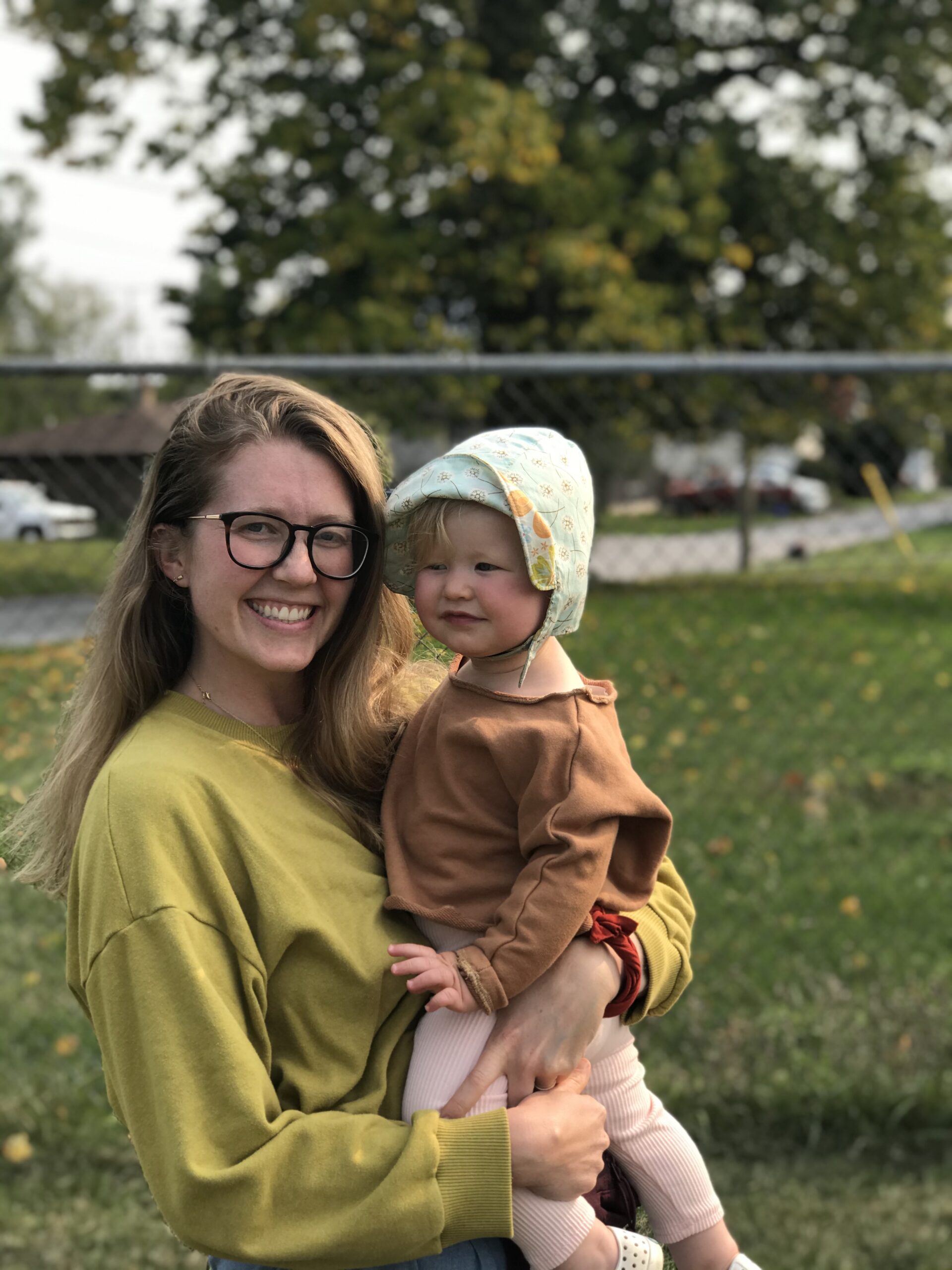 Laura Bocking (BNSc. RN)
Camp Director
2020 was one strange summer! I missed spending the summer with our campers and staff immensely. With summer 2020 in the rearview mirror, thankfully with my parents I can turn to 2021 with the anticipation of welcoming everyone back to Ponacka.
As the third generation of directors at Ponacka, and a relatively new mom myself I am enjoying the new perspective that parenthood brings to my role. The well-being and growth of the boys and staff of Ponacka continues to be our number one focus and that will not waver with the new challenges Covid may present. I really look forward to welcoming both new and returning campers to Ponacka for summer 2021!
Our Staff
Our staff are our most valuable asset. Each counsellor grew up at camp, and many started at the age of 8. They keep the Ponacka spirit alive from generation to generation. Becoming a counsellor at Ponacka involves an intensive evaluation process – each counsellor spends one year as a CIT (Counsellor In Training), where they learn the skills needed to teach, mentor, and care for the campers. Being a counsellor at Ponacka is far more than just a summer job.
Read on to hear what our staff say about working at Ponacka: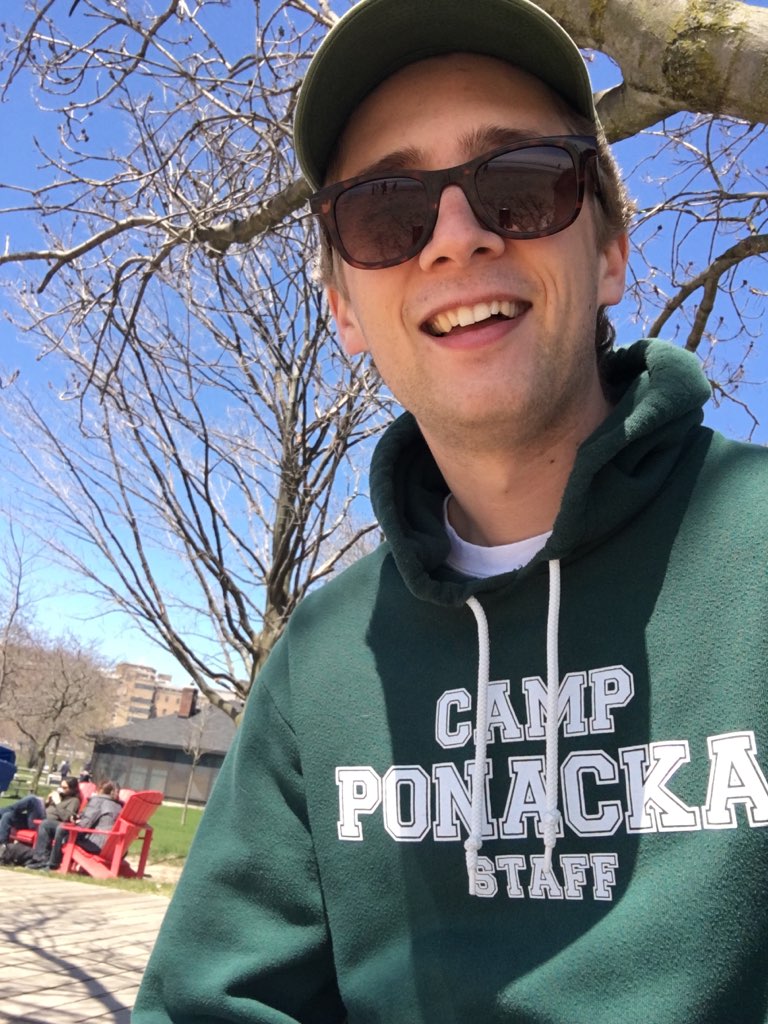 Adam Davis
2005-2019, Program Director
This is my 15th summer at Ponacka and third as Program Director. In this role, I assign staff into their daily teaching assignments and program the boys into their daily canoeing, swimming, riding and sailing lessons for each day. This will be 7th year as a staff member at Ponacka, previously acting as Head of Canoeing, as well as counsellors for both the youngest and oldest groups of boys. Camp is one of the best places on earth, and I feel privileged to have been able to grow up here as a camper, and then contribute in multiple facets as a staff member. It is a place where I met my best friends and where I made memories that will be with me forever. It is my hope that every camper this summer can feel the magic of camp that I did, and I know that the staff this summer will work hard to provide this same experience. Away from camp, I live in the West end of Toronto where I grew up, and I will be attending law school there in the fall at the University of Toronto.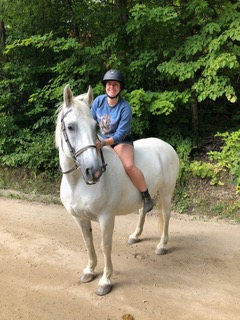 Jenna Wilcox
2019 - 2020, Riding Instructor
The summer of 2019 was my first summer at Camp Ponacka working as a riding instructor, and it was incredible! The atmosphere is truly unique, and all of the staff and campers are so welcoming and kind. The riding program is a great way to make new 4 legged friends, as well as learn a new (and super fun) skill. I am graduating from the University of Guelph in 2020 from the Bachelor of Bio-Resource Management program, majoring in Equine Management (basically business, science, and horses). I grew up going to camp and know that the memories and friends last a lifetime. This is why I love being a part of helping others make memories like I have, while having fun in the beautiful outdoors. Can't wait to make more memories with the campers, staff and horses!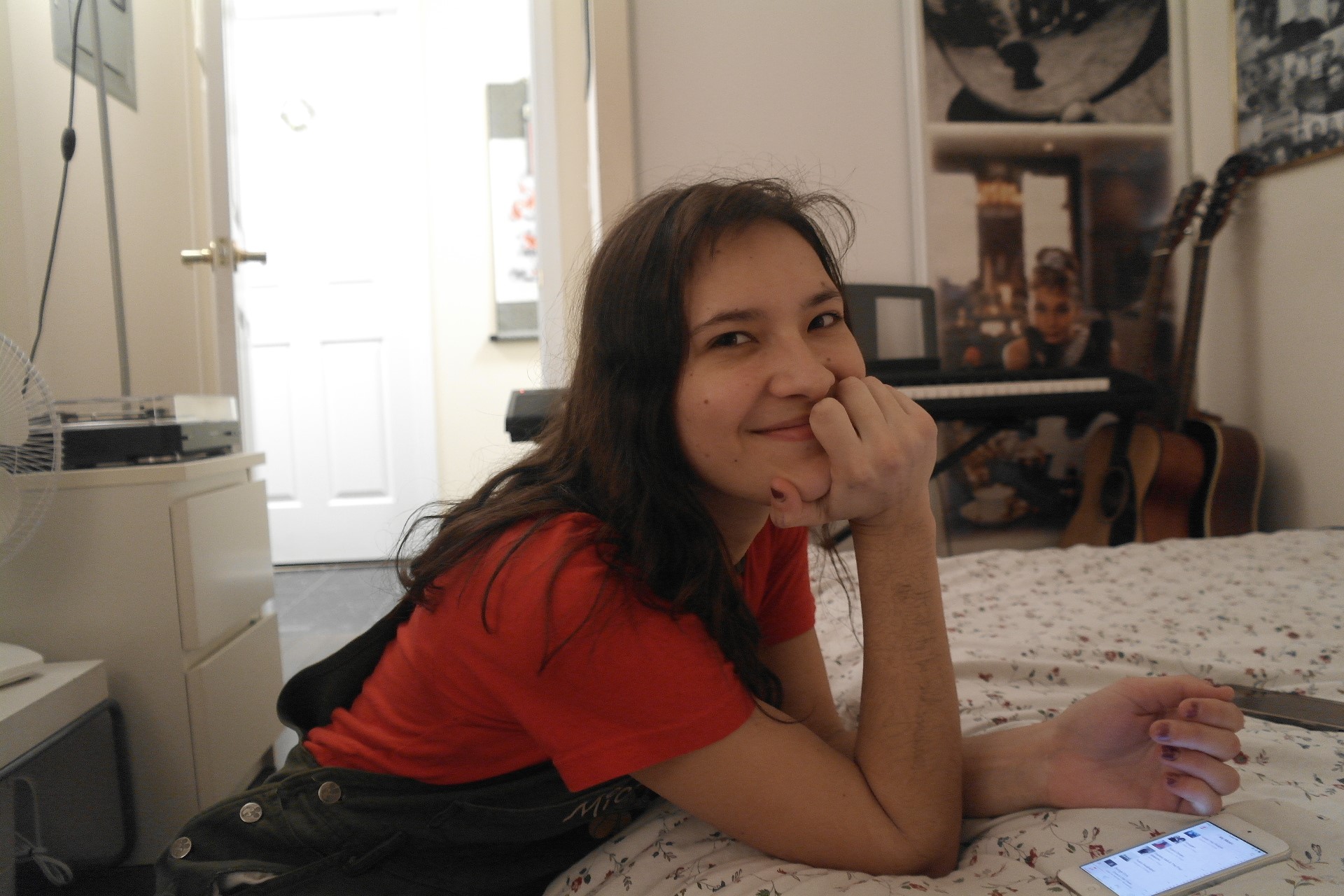 Cappucine Ferguson
2016-2019, Assistant Cook and Pottery Instructor
I have only been working for 3 soon to be 4 years at Ponacka, and I never knew in my first year how much I would have loved it by the end. I have worked as a dishwasher, cook, and pottery staff. I come back for so many reasons, but primarily I have met so many wonderful friends from across Canada and the world that I need to come back to see them, and to meet more friends every year! I also return because I had never gone to camp as a kid, and I get to participate in all these outdoor activities that I would never get to do otherwise. Being able to work in the pottery shop is a dream come true where I get to practice my passion every day, and see kids excited about it too. Even when pieces explode in the kiln, I'm so proud when the kids take it as an opportunity to learn from their mistakes! It is such a peaceful place compared to where I live in downtown Toronto, and it truly is great for the mind and soul to take a break from regular life. Even though I am working constantly, the big and small moments of joy are enough to keep me going, and almost every day I feel like I have accomplished something for myself and others (what could be better?!?!).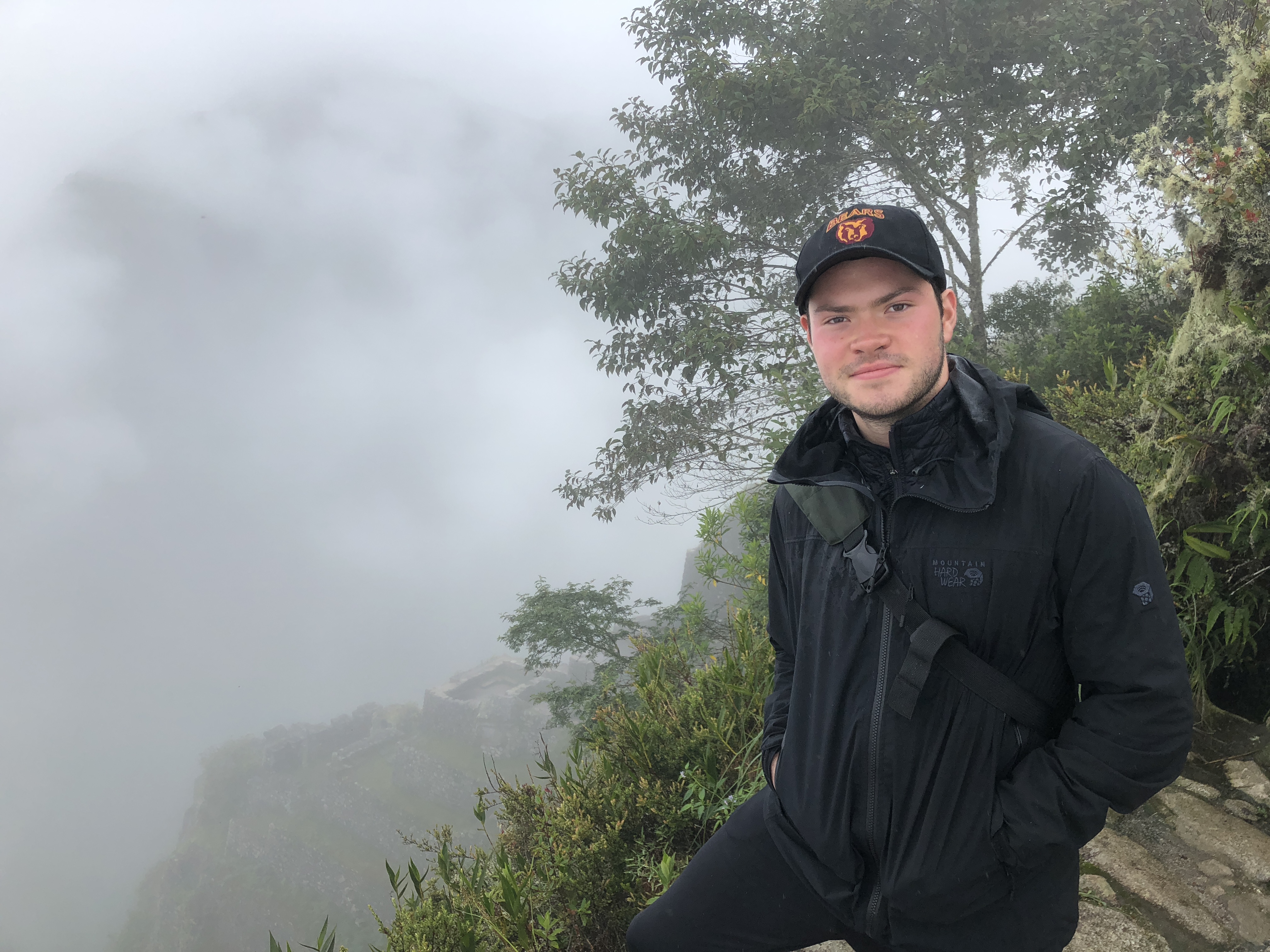 Victor Romero
2008-2019, CIT Director, Head of Archery
This will be my 12th summer at Ponacka, and my 5th summer on staff. The first time I went to camp I was nine, and I loved it so much that I even asked Don and Anne if I could stay and live with them. My position this summer will be CIT Director, which is a dream come true. I will be in charge of mentoring and helping the CIT's through camps one-month intensive counselor in training program. In the past years I´ve had the honor of teaching archery, kayaking, and sometimes wall. I've also been in charge of PIFA, camps soccer league. When I am not at camp, I study Business Engineering in the ITAM, a university in Mexico City (where I am from). Camp Ponacka is a special place that has helped me grow as a person, create long lasting friendships, increased my love of nature, and so much more. I always come back to camp because of the campers, staff, and amazing experiences that I will remember the rest of my life. There is no other place in the world like Ponacka. See you there this summer!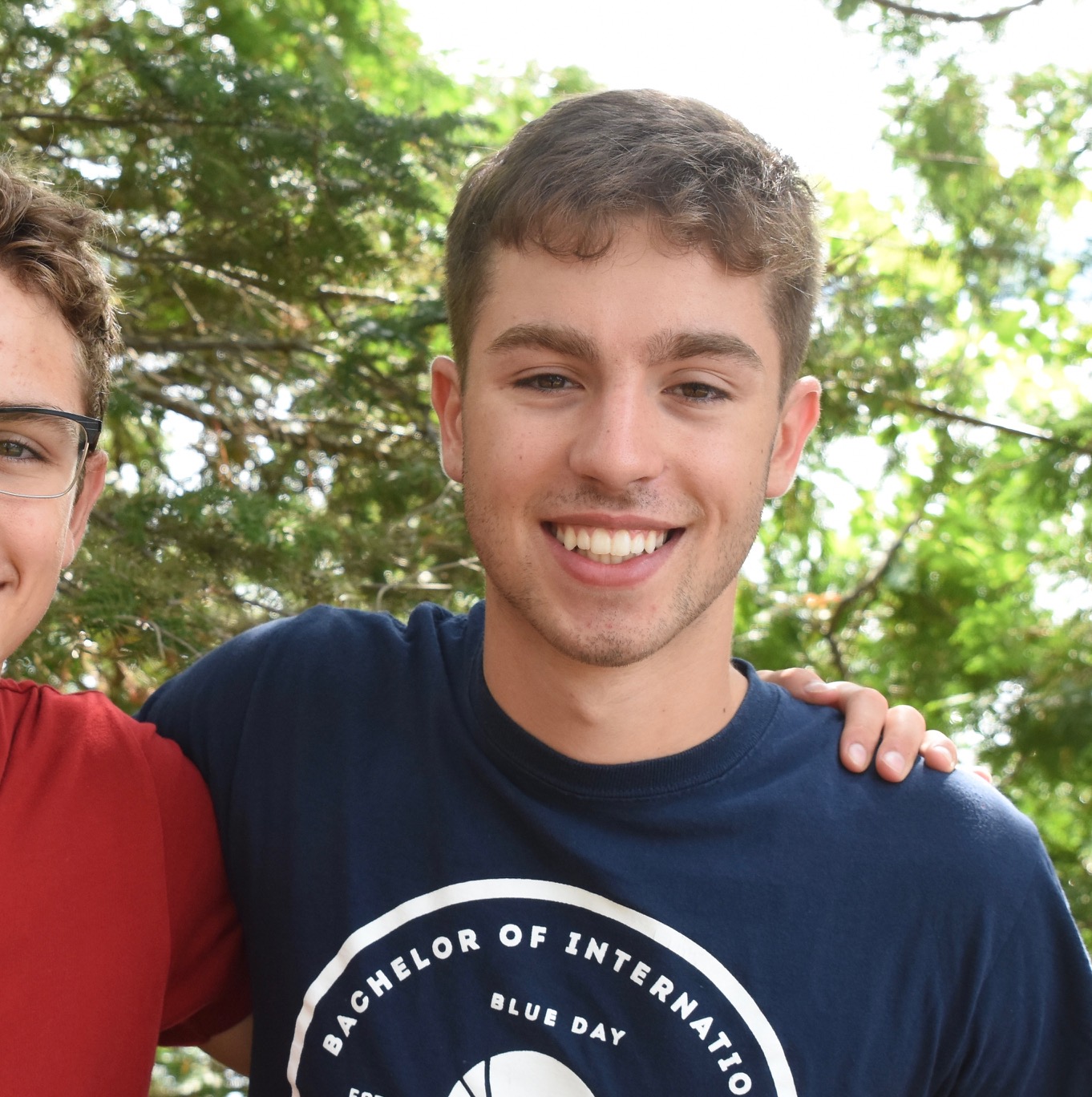 nICK hARTERRE
2009-2020, Program Director
This summer will be my 11th summer at Ponacka, my 4th year on staff, and my first working as Ponacka's Program Director! That means taking care of the staff's day-to-day assignments and all the campers' daily programming. In the past three years, I've had the chance to teach swimming, ropes and pottery, and organize all of our special programming, such as Evening Programs and Cookouts, as Activity Director. I can't stress enough how much growing up at Ponacka, both as a camper and a staff member, has contributed to my self-growth. My closest friends and many of my most cherished memories have were made here. I am so grateful to be part of an amazing team that works to make such a thing possible for the next generation of Ponackians.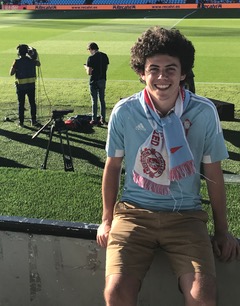 Peter Rowley
2009-2020, Activity Director
This will be my 11th summer at Camp Ponacka and my 4th year on staff. I'll be working alongside my best friend Nick, helping organize all the great games and sports the kids will be busy with this summer. Previously, I was a counsellor for the youngest kids at camp which brought me so much joy and plenty of amazing memories. Additionally, I was teaching on the swim dock helping kids pass their swimming levels. There is nothing better than an afternoon on the Ponacka swim dock with the sun shining down and the trees encircling our beautiful lake. The aspect I love about camp is that there is an atmosphere where everyone is friends, and it seems like we've all known each other for more than just a couple summers. Everyone is equal, and everyone is included. I am privileged that most of my friends I met in my first year when I was 10 are still at camp. We are still having fun and learning from the campers every year, as they teach us as much as we teach them. When i'm not on Lake Baptiste in the summer, I reside in Peterborough where I'm going to Trent University for Physics. However, my time at camp will always be the greatest education in life I will receive.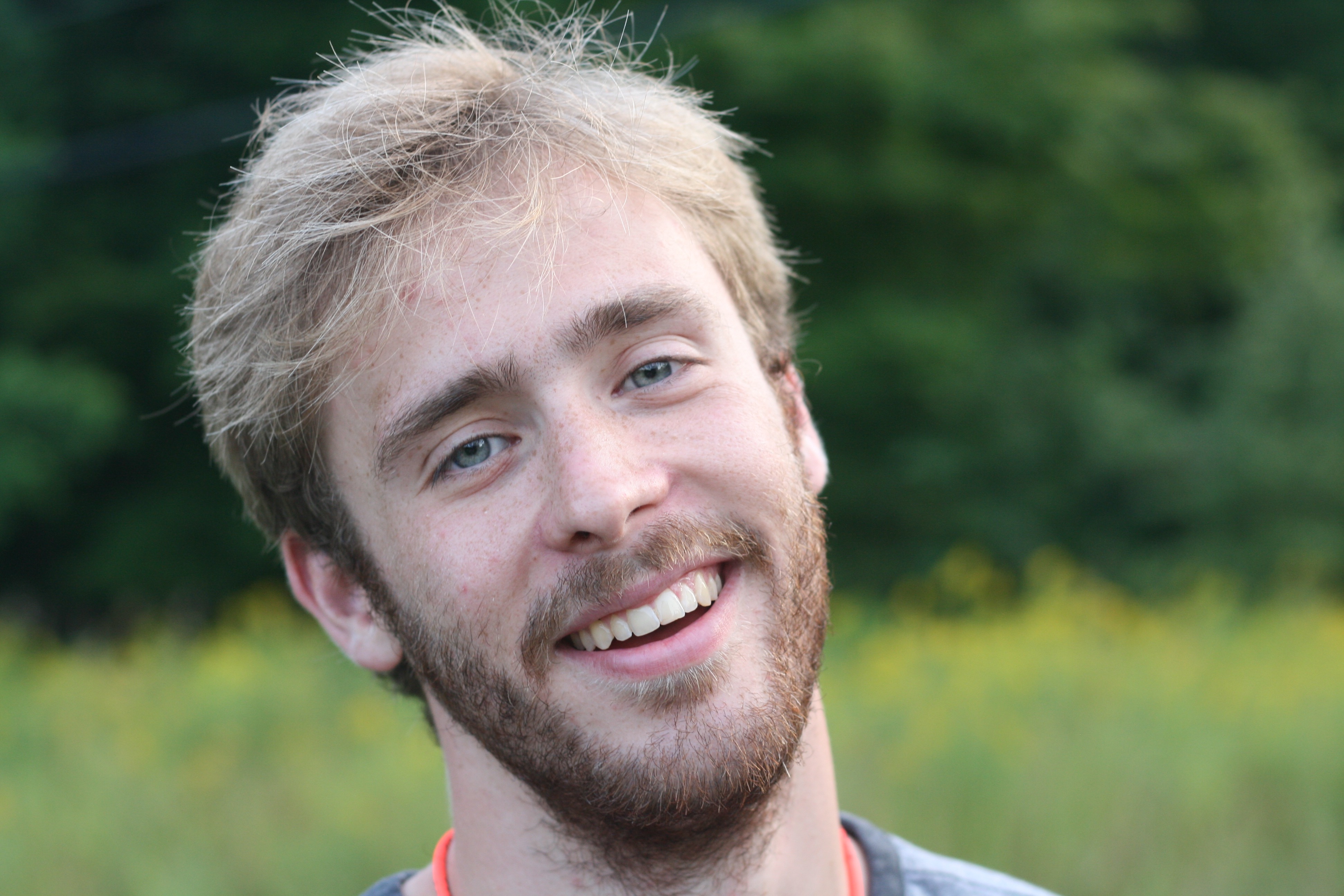 Andrew Dixon
2002-2019, Director of Operations
I have been coming to the sunny shores of Lake Baptiste for 17 years now, and this will be my 7th summer on staff. This summer I'll be wearing the 'Director of Operations' hat – that's a fun way of saying that I will be supporting all of the directors in their roles and mentoring our fine junior counsellors. I've had the honour of playing many different roles at camp, from swim instructor to program director. When not working, you'll find me helping out with the Big Show or going for a run to Storey's. Camp has always been a place where I reconnect with myself and with my closest friends; it's where I get to experience the great Canadian outdoors and focus on just being together. By far my greatest joy is seeing the incredible feats the boys achieve over the summers, whether it be winning the PHL finals or starring in the Big Show (or perhaps even both!) There's a reason why I've been coming back for 17 years — I just can't stay away. As a matter of fact, when I'm not at camp I am training for my next role at Camp, Camp Doctor, at McGill Medical School, where I begin my studies in the fall. I'm so excited for another summer at Ponacka – see you guys soon!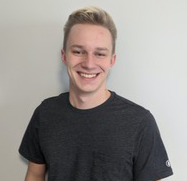 Wyatt Belanger
2009-2020, Counselor, Waterski and Sailing Instructor
This summer will be my 12th at Ponacka and my 3rd on staff. I will be teaching sailing and waterskiing, two activities that I have adored at camp since I was 8 years old. Outside of camp, I study Political Science at Wilfrid Laurier University in Waterloo. Looking back at my years at Ponacka, I realized that there are so many things I love about camp that it's so hard to pick just one. As an 8-year-old, my favourite part of camp probably the tuck shop. However, 12 years later, I think my favourite part of camp is teaching waterskiing on a nice day, watching the joy a boy gets when he gets up on skis for the first time (and I still like the tuck shop). Camp is where I've made some of my best friends, as well as a lot of my happiest memories, and I still get a massive smile on my face every time I enter the Ponacka gate.