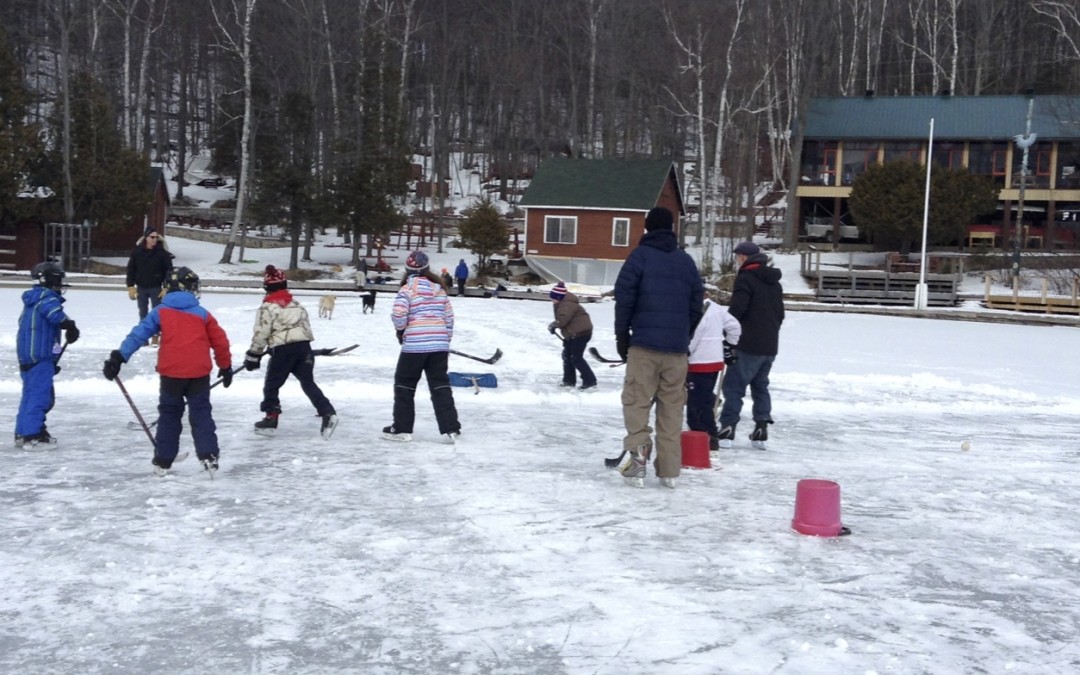 Today was the Camp Ponacka winter day. The lake was frozen unlike last year. We did some sledding and ate hot dogs and soup. We played hockey on the frozen surface of Lake Baptiste. There was a Blackfoot Stoney game and the Stoney's won the face off and took the lead right away. It was a nicely fought battle but in the end it was a tie. Caleb Grant and I probably got around ten goals each. Ten goals is the most goals I've ever gotten in a game. In my perspective this was a lot of fun and I will be back to do it next year.                             By Caleb Eaton (August camper)

Silence has returned to Ponacka's shores on Lake Baptiste. Although the camp has been put away for the winter, we are already busy planning for this summer, Ponacka's 70th season. 2016 enrollment is coming along well. Some sessions are almost fully subscribed at this time.
If you wish to learn more about Ponacka, please send a request through this site or call us at 705 748-9470.
With best wishes,
Anne and Don
We welcome blog posts from all our staff, campers, and Ponacka families. Please contact us with your post.