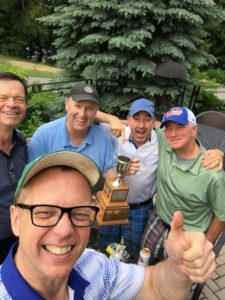 Attendees at the annual Ponacka Open (from left to right): Tim Turnbull, Hugh Mansfield, Hugh Shaw, Paul Molnar and Andrew Turner. Hugh Shaw was the runaway winner of the 2017 Ponacka Open.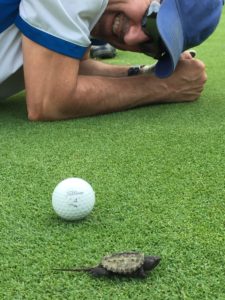 Paul Molnar was a close second in the plank vs. turtle race on 8th green. 
Great fun was had by all at Pheasant Run golf course. Thanks Hugh Mansfield for the excellent photos, we are already looking forward to the 2018 event!