Alumni Blog & Events
Stay in touch to hear about upcoming alumni news and events.
Welcome to the alumni section of our Ponacka website, the original site at ponackaalumni.com has been taken down.
Anne's father, Okimau, started the alumni website in 1999 just prior to his death. We are pleased to continue the tradition of keeping in touch with alumni and hosting an alumni weekend every second year, in June, prior to the start of camp.
Members of the alumni association are contacted directly with news of special events and topics of interest. If you are not already a member, you can join by clicking on Become a Member.
Since 1983, Ponacka alumni have financially supported less privileged boys to attend camp each summer. The boys are selected by Big Brothers and Big Sisters Peterborough and they return to camp each summer. If you would like to support this cause, please click here for more information on the Suns of Sphairee!
The next alumni weekend will take place in June 2018. We welcome all Ponackians to return to camp for the weekend.  Families are also welcome and many alumni enjoy showing their wives/husbands and children what Ponacka is all about.
Toronto PHL Tournament - April 2017
April 1st we'll be hosting a PHL tournament at The Hangar (75 Carl Hall Rd., Intersection of Sheppard & Keele) from 2-4pm.
If you would like to join a team please email bockinglaura@gmail.com for more information!
Vancouver Alumni Night - September 2016
Toronto Ponacka Night - November 17
What a success! What was originally planned as a casual 6:30pm meet-up, quickly turned into a stay-til midnight laughfest! It was a huge success with the following Ponackian's attending: Angela Wagner, Nathan George, Nick Smart, Duncan Finley, Andrew Zimcik, Al Green, Darren Miller, Neil Rimmer, Phil Calder, JD Murray and Chris Campbell. Highlights include the name tags, the tasty cheeses, surprise guest Neil Rimmer (on the one night he was in Vancouver, prior to starting his bike ride to San Francisco) and of course Finley and Zimcik's new haircuts.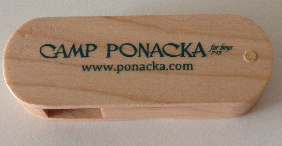 We are happy to announce that we have captured the footage of Okimau's movies, more recent movies and the slide shows of Walter Davison on a USB key that is now for sale. The price of $60 includes taxes and mailing. Over 23 hours of oral and visual camp history is available on this custom USB key! The early movies in the 1940's include footage of a few boys chopping down a huge tree, not an adult in sight, boys in canoes with Okimau's voice reminiscing about the fact that lifejackets were not yet a part of camp life. He often lists the names of the boys as he narrates the movies – they are a captivating view of Ponacka in the early days.
To order, send an e-transfer to info@ponacka.com, or send us a cheque made out to:
Camp Ponacka
1735 Fifth Line
Selwyn, ON K9J 6X5
Don't forget to send us your mailing address (and security password if sending an e-transfer)
Cost: $ 60 including tax and shipping
Here are some sample videos!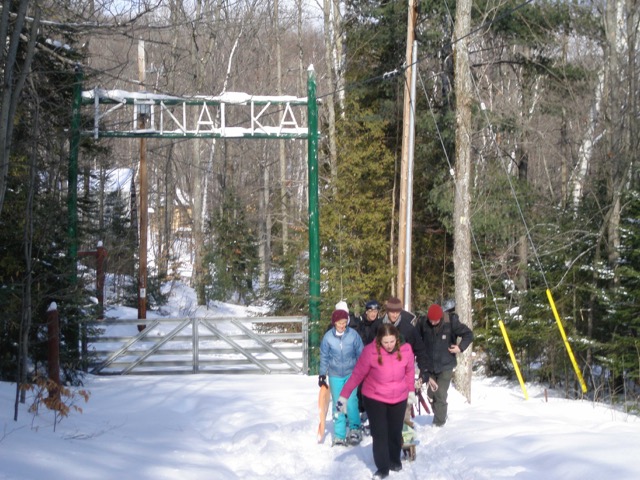 Saturday, February 6, 2016
Join us for lunch at noon at Camp Ponacka.
Hot chocolate and a roaring fire in the C-Barn!
Bring your X-C skis, Snowshoes, Toboggans, Skates and Sticks!