Alumni Blog & Events
Stay in touch to hear about upcoming alumni news and events.
Anne's father, Okimau, started the alumni website in 1999 just prior to his death. We are pleased to continue the tradition of keeping in touch with alumni and hosting an alumni weekend every second year, in June, prior to the start of camp. The next alumni weekend will be held in June 2021 to celebrate Ponacka's 75th season. We welcome all Ponackians to return to camp for the weekend. Families are also welcome and many alumni enjoy showing their wives/husbands and children what Ponacka is all about.
Members of the alumni association are contacted directly with news of special events and topics of interest. If you are not already a member, you can join by clicking on Become a Member.
Since 1983, Ponacka alumni have financially supported less privileged boys to attend camp each summer. The boys are selected by Big Brothers and Big Sisters Peterborough and they return to camp each summer. If you would like to support this cause, please click here for more information on the Suns of Sphairee!
Ponacka Pub Night - November 2018
Thursday November 15th, 2018
Bring your cabinmates, CITs and co's. We're all getting together at Fionn Maccool's after a game of Over the Wire. 235 Bloor St. E after 7pm, RSVP Here!
Winter Walk-In - February 2019
Saturday February 9th, plan to arrive before noon and enjoy lunch and the afternoon at Ponacka. We serve a hot lunch in the Centennial Barn  and then everyone goes outside to ski, toboggan and if lucky with the ice conditions, play some PHL on the lake. Please rsvp so that we know how much soup to heat and how many hot dogs to cook. See you then! RSVP to info@ponacka.com
Alumni Ball Hockey Tournament - TBD
The third annual Ball Hockey Tournament is in the planning, tell your friends and we can't wait to see you then.
Ponacka Mentorship Night - November 2017
Vancouver Alumni Night - September 2017
Toronto PHL Tournament - April 2017
April 1st we hosted a PHL tournament at The Hangar (75 Carl Hall Rd., Intersection of Sheppard & Keele) from 2-4pm.
A big How How to all players on the 6 teams, we look forward to the next tournament in Spring 2018.
Alumni Weekend - June 2016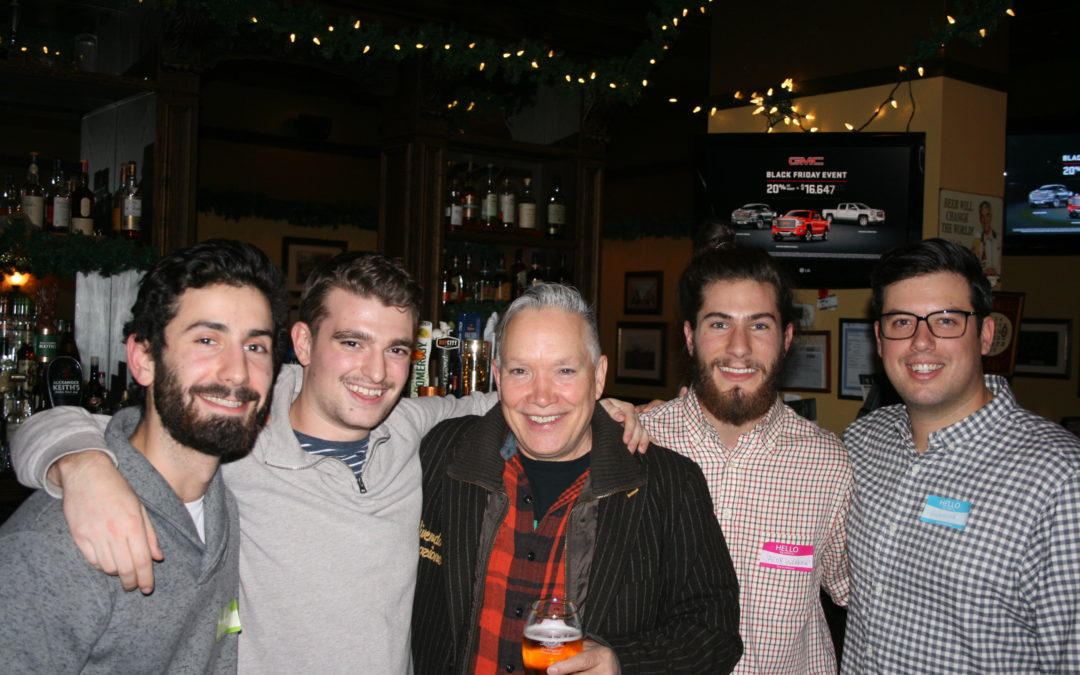 Last week's celebration of the 70th summer at alumni Andrew Grove's pub, Fionn MacCool's, was a barrel of laughs!
Some highlights of the night include appearances by a real Ponacka bench, thanks to Paul Pitch Molnar for dusting off the cobwebs and bringing it in. As well, Jayne Ambler took the first draw prize of the night, winning the only Big Turk at the event! A rousing chorus of announcements was sung and with so many fine Ponackians in attendance we believe there is just cause for another one in 2017!
For those of you who missed it, you were missed, but we look forward to seeing you at the next one. Stay apprised of upcoming events, like the Winter Walk-In on February 11th, by checking in back here or following us on our Facebook and Instagram accounts.